Diversity and Inclusion
"The diversity in the human family should be the cause of love and harmony, as it is in music where many different notes blend together in the making of a perfect chord." — 'Abdu'l-Bahá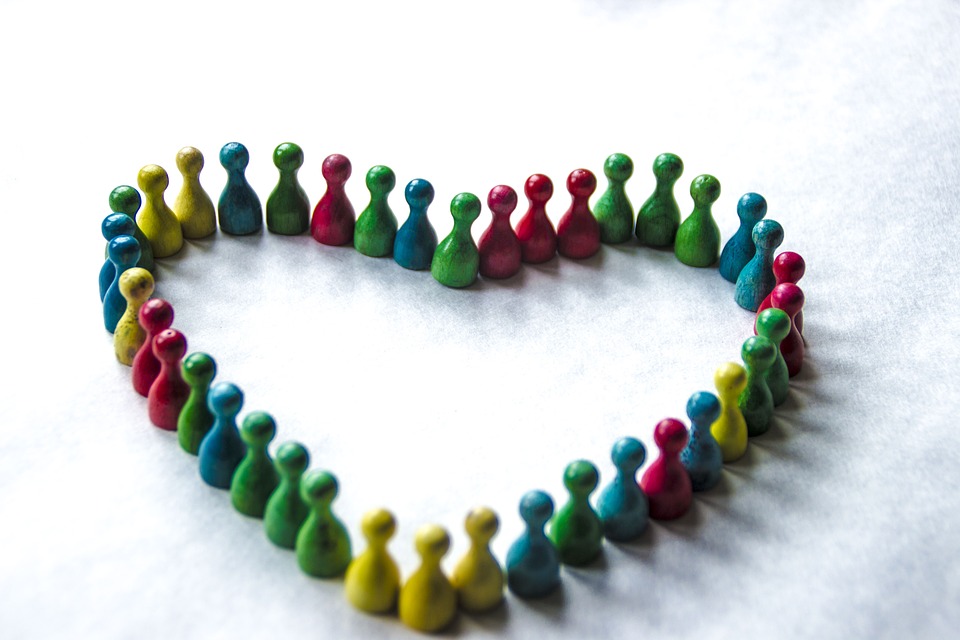 Understanding diversity is a way of recognising, and celebrating difference, and ensuring that your services - in this case yoga teaching - are fair and accessible and that nobody is discriminated against because of their values, beliefs, culture or lifestyle.
This is particularly important for vulnerable people - e.g. those receiving treatment for cancer - because of a disability, illness or their age, are perhaps less able to advocate for themselves. There are also particular issues around health inequalities for specific groups who find access to healthcare more difficult, and have particular experiences of discrimination when accessing healthcare. This is especially the case for people from BME communties, older people and LGBTQ people. Macmillan has some excellent resources that I urge you to read in relation to heath inequalites.
Read the "No-one Overlooked" publications below. These give some context to some of the barriers that people face, which are equally relevant to us as yoga teachers.
Equality - What Does the Law Say?
The (UK) Equality Act 2010 lists nine protected characteristics. Meaning that it is illegal to discriminate against, or provide less favourable treatment to a person based on these particular characteristics. This applies to access to services, as well as to employment. You can find more detailed outlines on each point from The Equality and Human Rights Commission. which you are encouraged to read. There may be some areas that you are less familiar with, and these might be the ones that you explore in more detail.
Age
Disability
Gender reassignment
Marriage and civil partnership
Pregnancy and maternity
Race
Religion or belief
Sex
Sexual orientation
Diversity acknowledges that differences can be many and varied and as well as those areas covered by equality law can include:
Cultural background
National origin
Region - including accent
Gender Identity
Marital Status
Political views
Ethnicity
Socio-economic differences
Housing status
Family structure
Health Values
Appearance
etc.
Inclusion - is about making sure that we make adjustments to how we do things to make our services open and accessible to the range of diversity,
But I treat everyone equally!
I hear this often from yoga teachers and it is beautiful and laudable. However, there is a difference between treating everyone the same, and treating everyone in a way that honours diversity, Diversity acknowledges that far from being the same, we all have diverse needs and that some aspects of our individuality need to be specifically acknowledged in order to give us fair and equal access to things. And this is at the heart of inclusion. It isn't necessarily enough just to feel inclusive, we have to do things that make our services inclusive. And that means thinking about the potential barriers that there may be.
QUESTIONS FOR REFLECTION
How might you be inadvertently creating barriers to access to your services? There may be obvious things e.g. your class is up a stair with no lift. But there may be more subtle things that you hadn't thought about. Think about each of the nine characteristics and the other areas of diversity and also read the Macmillan guidelines.
And then consider changes you might make to become more inclusive in your practice.
Reflect on the areas of diversity that you might need to know a little more about, and do some research. Some useful publications are included below.
(NB this is not about making you feel "wrong" in what you are doing, but about opening up the possibilities for having a more inclusive and rewarding practice)
Experiencesofolderpeople_tcm9-271121.pdf
experiencesoflgbtpeople.pdf
LGBTQ-People-affected-by-Cancer-Report-2018.pdf
experiencesofbmepeople.pdf
delivering_lgbt_inclusive_face_to_face_services.pdf
neurodiversity-at-work_2018_tcm18-37852.pdf